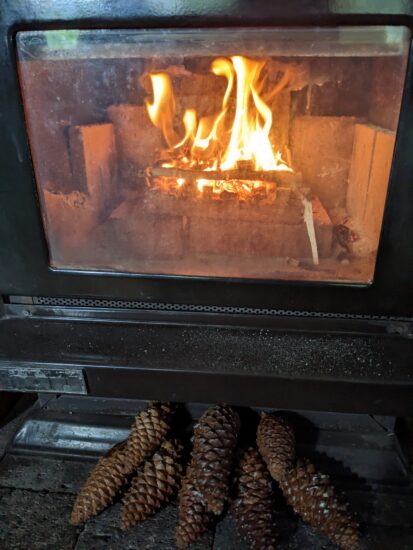 16 Apr

Amidst the rustling of the leaves…

Easter is fading into the past, and winter's on its way.
The other day we woke up to a brisk 6 and lit the first fire of the season.
The chickens have stopped laying eggs (not that they were producing much in the first place) and the first rains have started.

The Blackwood River will start swelling soon, so I'll need to go over to Daryl's and drag my canoe to higher ground before it gets swept away.

This is a spectacular time for writing and most mornings I get out of bed quite early, boot up my PC, and sit with a strong cup of coffee before my draft of 'The Outsider', the working title of my latest work in progress.

I started it on December the 22nd and finished the first draft in just 31 days, clocking in at 55,000 words. The fastest first draft I've ever produced. But as they say in this industry, when you finish your first draft you're still closer to the beginning than the end. The second draft is for me always a bit of a nightmare because this is where I switch hemispheres – mental, not planetary.

Hemingway, a master of putting things succinctly, once famously said: "Write drunk, edit sober". He could have said: "Write with your right brain, but edit with your left" and it would have boiled down to roughly the same thing – though not nearly as clever.

This, by the way, is my first blog entry. Behold: Claudio making friendly innuendos with marketing (like I've tried to do in the past – and repeatedly failed). So, what's different this time? Well, I intend to make it fun.

So, here's to a happy blog with varied offers as they flow to me in the moment. There are so many things I can talk about, and I'm going to explore them. What topics? I hear you whisper. Well writing is obviously going to be a big one, but also the nuts and bolts that make up this particular writer (we're all different, you know, even though we're in the same trade), snippets of life and of the specific geography of this area (Nannup), and whatever takes my fancy when I sit down to talk with you.

Oh, and on the subject of talking, sadly, I'm not sure that I'll be able to have a comments section beneath each post for now. In the past all that's done is attracted a myriad spam posts to every genuine response. I don't eat spam, never did, never will.

However, if you should want to get in touch with me for whatever reason, I will provide some alternative avenues – just as soon as I figure them out!

So, welcome aboard and watch this space.